We are only one agent for UK company One Ocean in Japan, so, please contact us (digitalteam@molgroup.com) if you have any questions about One Ocean products.
EnviroManager
Product Description
EnviroManager is a program to help crews to stay on top of regulations, helping them understand and prepare for where and what can be discharged at each stage of their journey in advance and en route in real time. Vessels will be able to more easily comply with worldwide environmental regulations.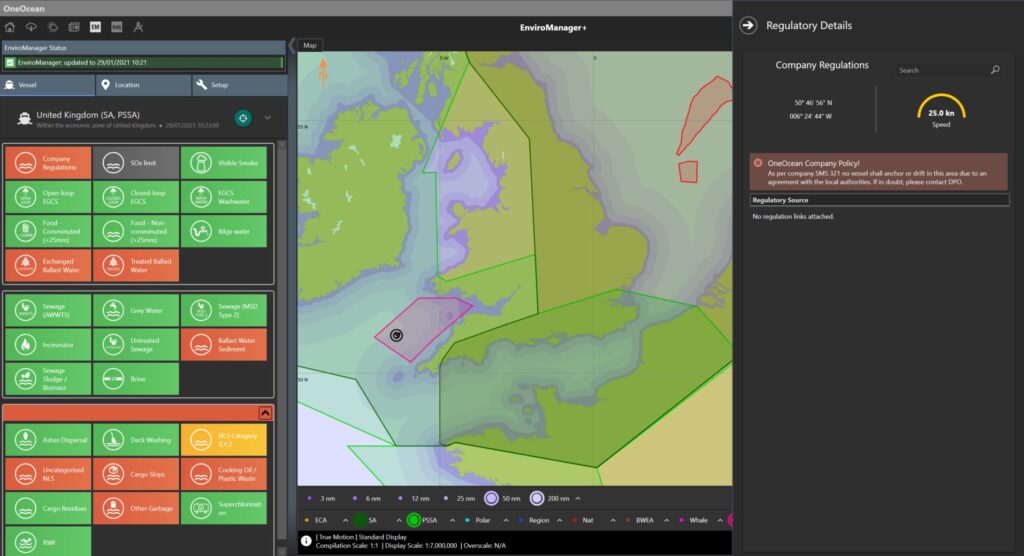 FleetManger
Product Description
Using both satellite and terrestrial AIS tracking, FleetManager is a remote monitoring solution for additional fleet safety which offers real time intelligence and advanced situational awareness.
FleetManager is also compatible with third-party platforms, enabling it to display your vessel positions from your tracking provider via an API.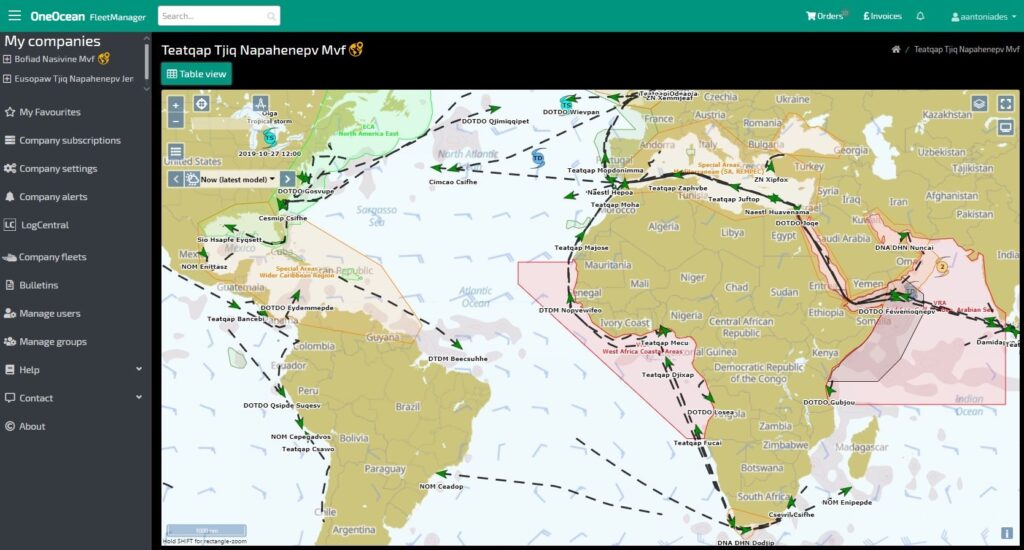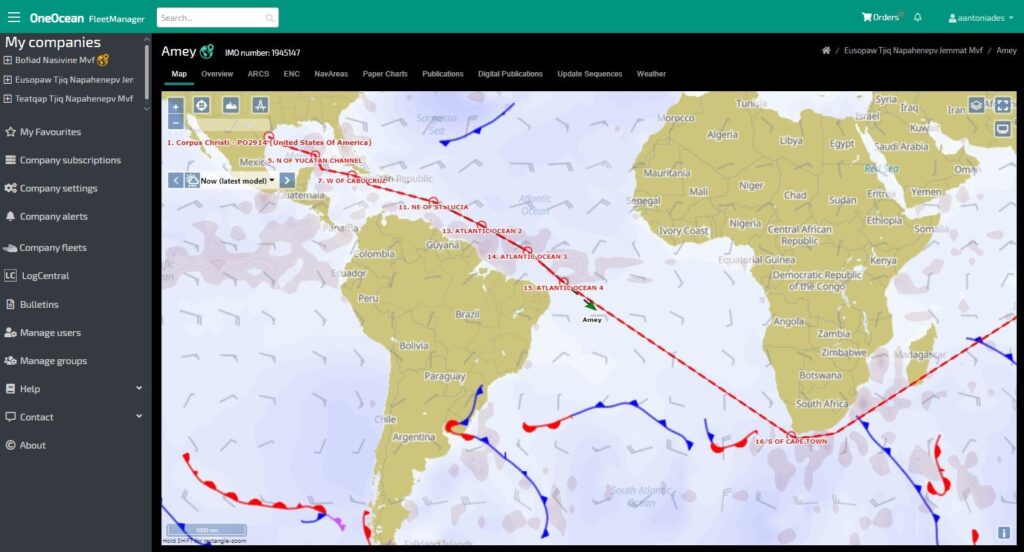 PassageManager
Product Description
PassageManager is a passage planning tool which, using synchronisation with outfit management, shows the vessel's current charts and those which will be required for the coming journey. Port, route, tidal, and weather data can be added to create a comprehensive but fully customised passage plan that meets bridge procedure guides, Standards of Training, Certification and Watchkeeping for Seafarers (STCW). These plans can be saved, exported, and recalled for quick usage and modification at any time.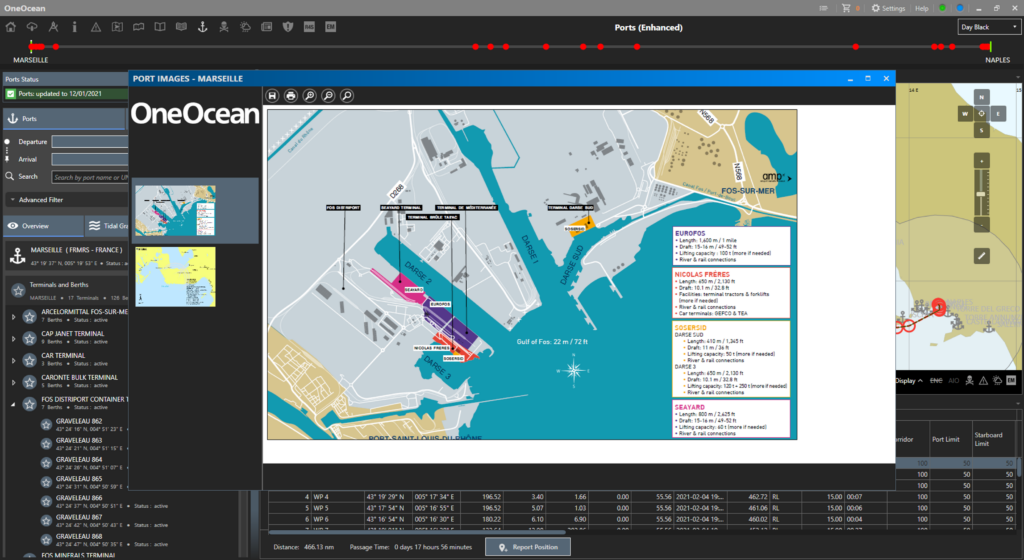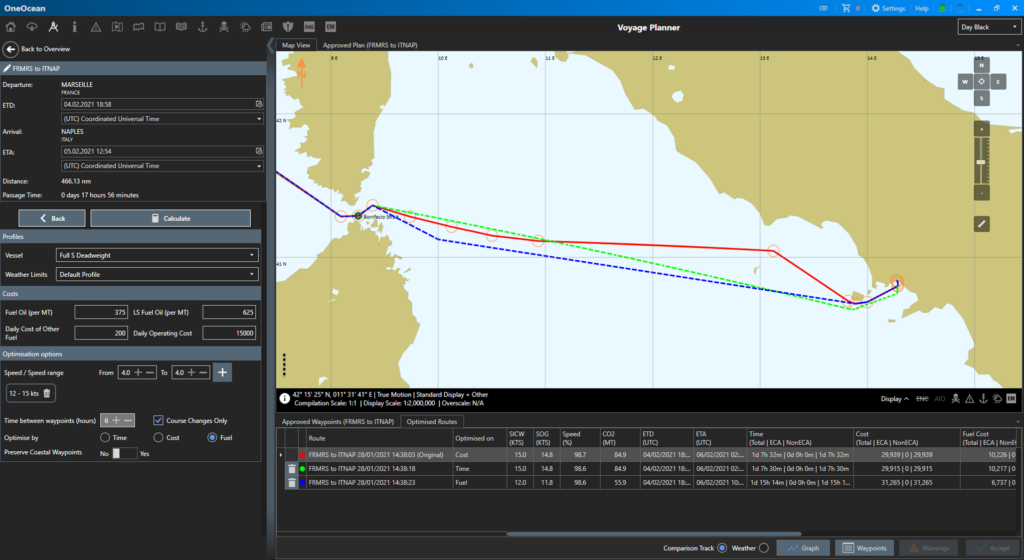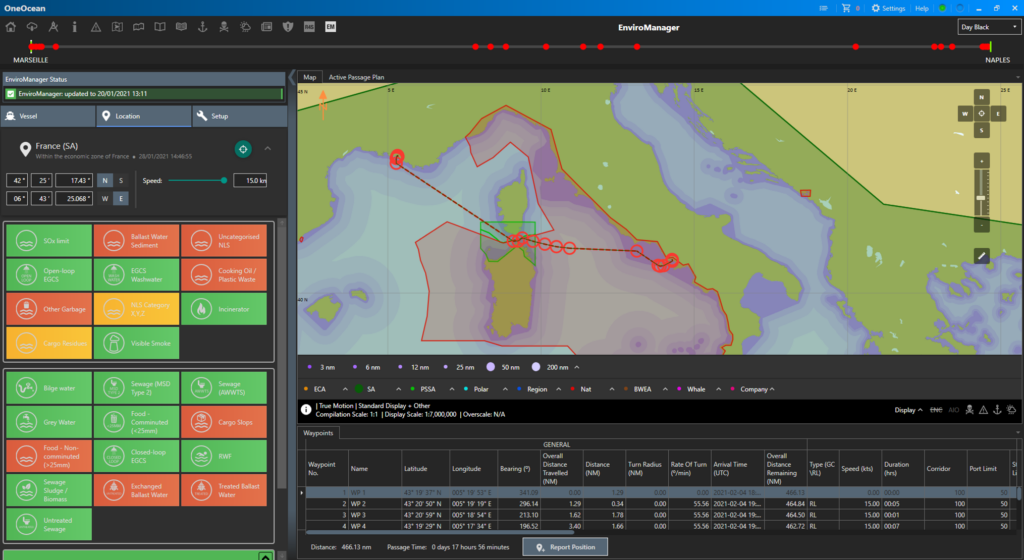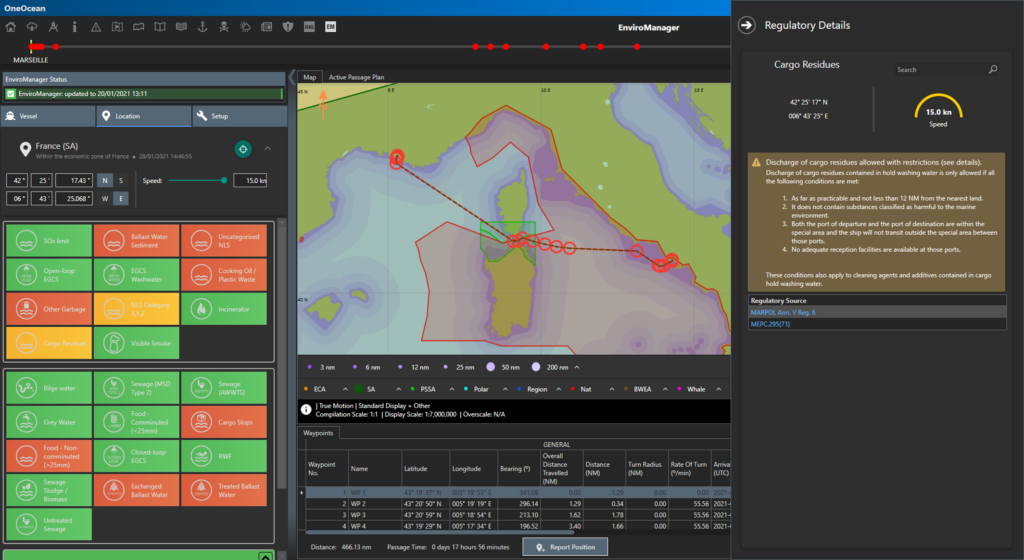 Regs4ships
Product Description
Regs4ships digitally provides the latest publications and regulatory updates. Maintained by professional mariners, Regs4ships is continuously updated with the latest Flag State and international regulations such as IMO, ILO and MARPOL. All updates and amendments are in real time, eradicating compliance risk, and the need to carry out manual searches.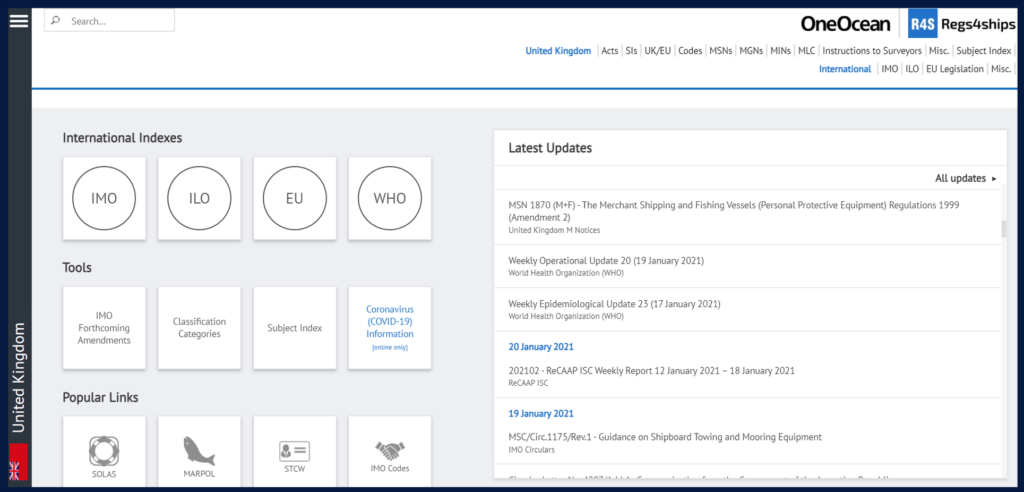 Port Information
Product Description
The OneOcean Ports module has been fully designed to ensure you to view up-to-date port information on OneOcean platform.
The port information about a selected port includes
A complete description of the port and its facilities , including details of service providers and agents.
Information about terminal and Berth, Images , plan and mooring diagrams
Tidal Information(The Admiralty total tide program needs to be installed and licensed on the computer running OneOcean.)
Weather data up to 5 days in advance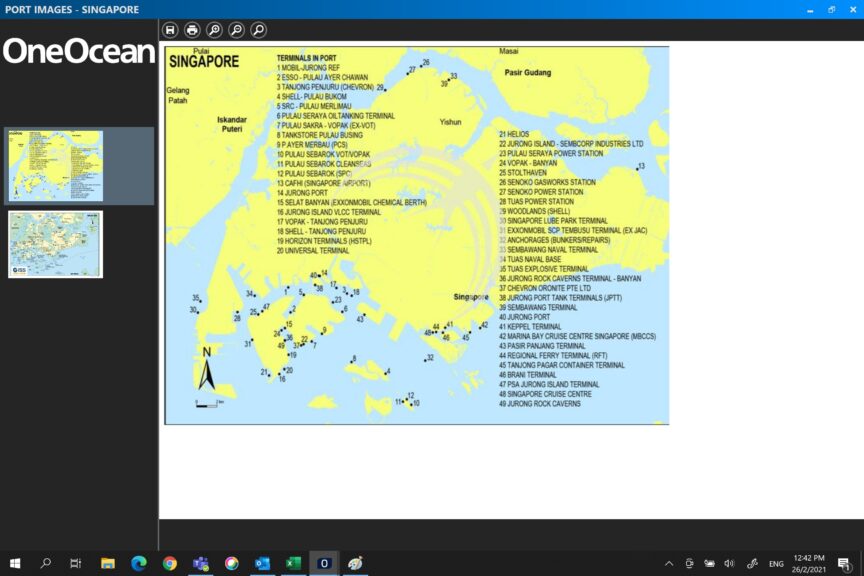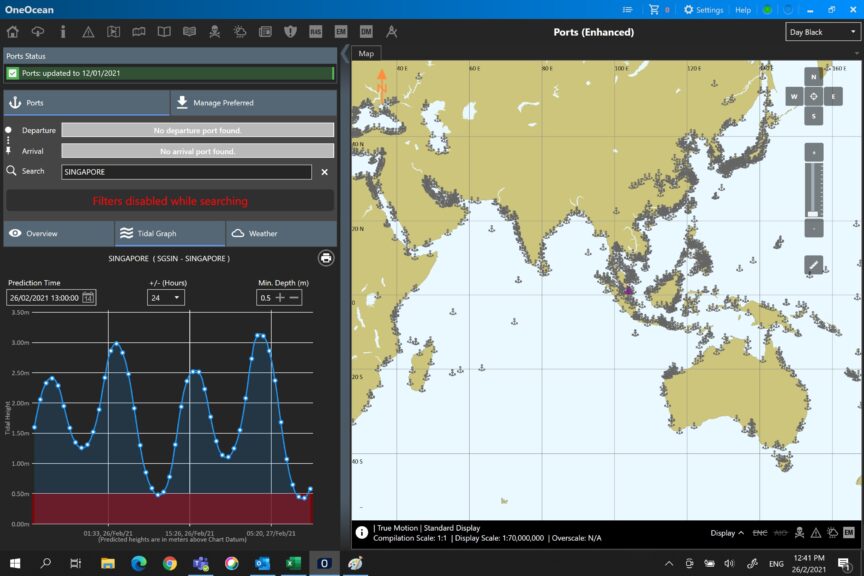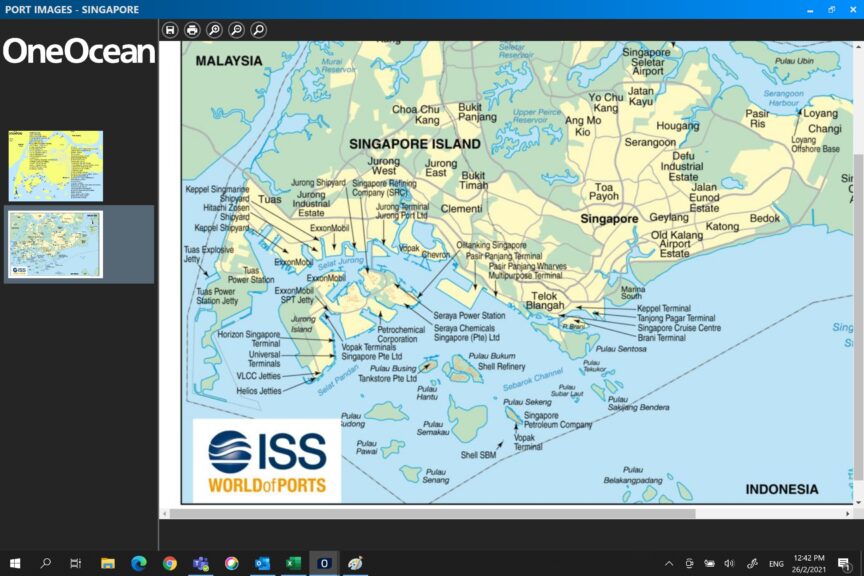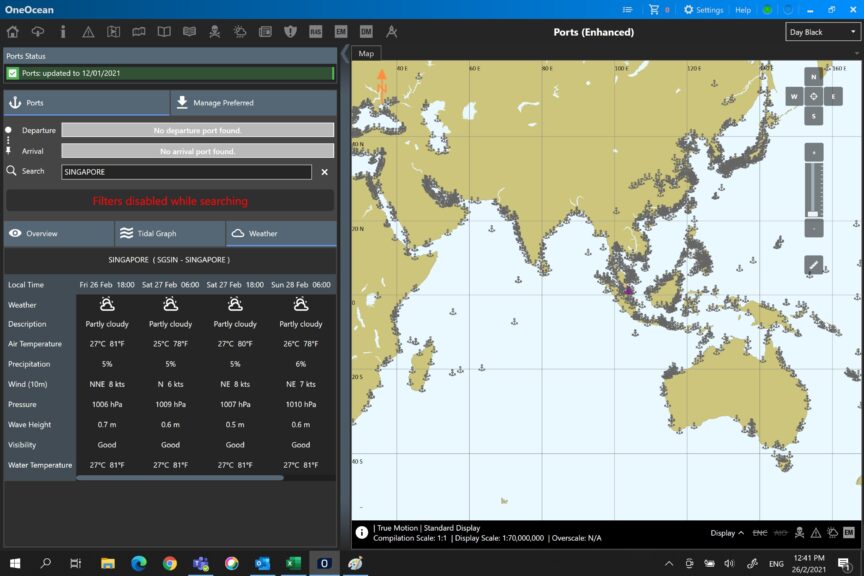 Sea Tab
Product Description
SeaTab is a portable tool for giving the crew instant visibility, situational awareness, and confidence of navigating on official electronic charts even away from the bridge.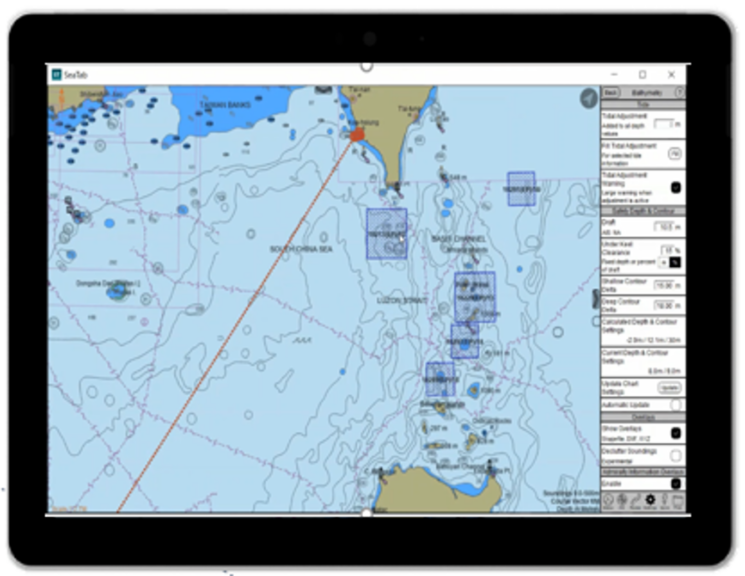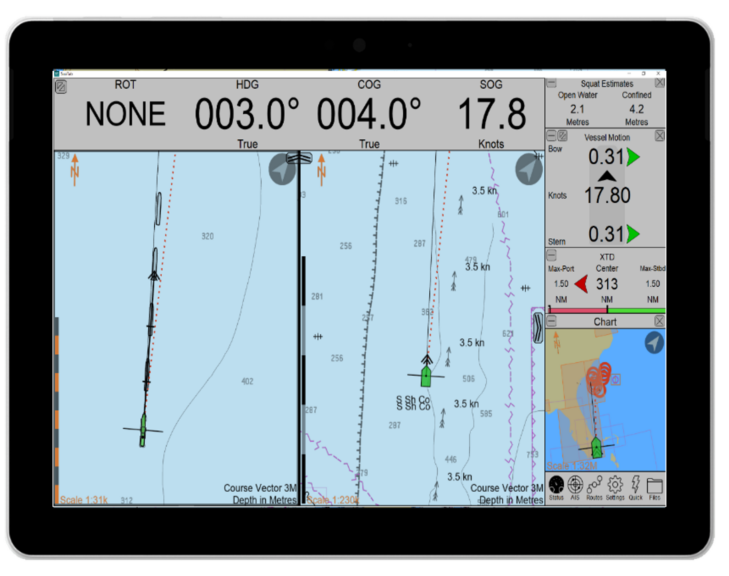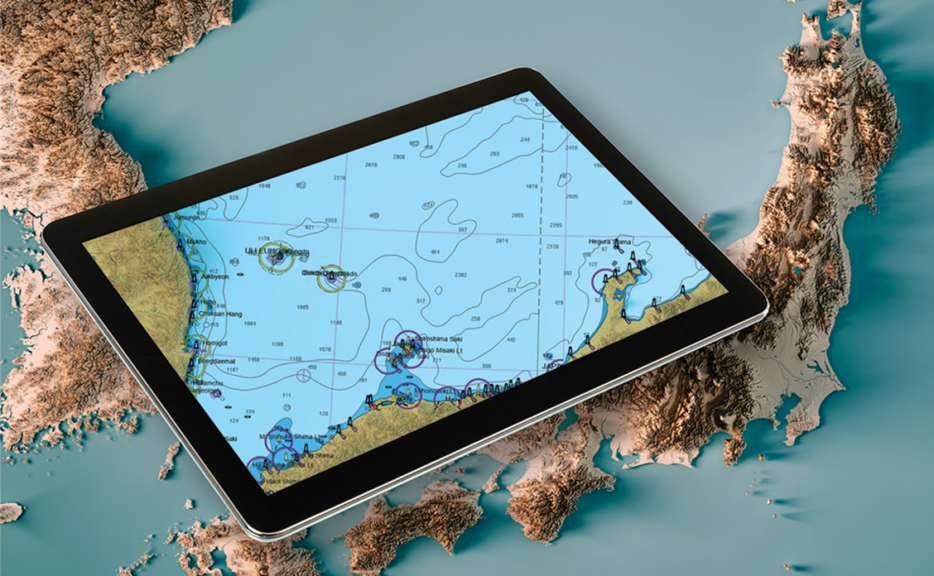 LogCentral
Product Description
LogCentral is a recording solution for recordkeeping, monitoring, reporting, and compliance verification. Built with a modern and easy to use interface, LogCentral will help manage Electronic Record Books, including those required by MARPOL such as recording Oil Record books, Garbage, Ballast Water and Ozone Depleting Substances.